Proton X50 - Specs, features, price, and more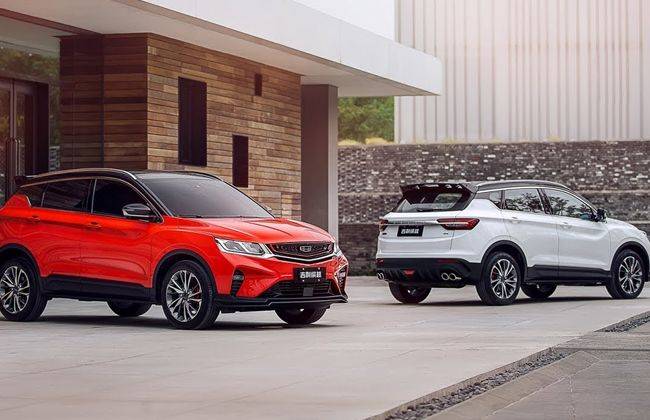 The Proton-Geely partnership has proven very beneficial for the Malaysian automaker. Their last-year product, the X70 SUV, gained the brand a lot of success and appreciation. And now auto enthusiasts and prospective customers are looking forward to the launch of Proton's upcoming compact SUV, the X50.
Once entering the Malaysia market, the X50 that is said to be based on Geely Binyue, will compete against the likes of Peugeot 2008, Subaru XV, Toyota CH-R, and Honda HR-V.
Proton X50 price
It is known that the X50 would hold many similarities to the Geely compact SUV. Also, seeing Proton X70's competitive price tag that makes it around RM 25,000 to RM 40,000 less expensive than its Japanese competitors, a rough idea about X50 price can be concluded. The Proton's upcoming compact SUV is expected to range between RM 75000 to RM 95000. For more details, check out this article.
Proton X50 launch
The Proton X50 is believed to arrive on our shores by the end of 2019 or early 2020. Even Proton dealers across Malaysia are excited about the arrival of the new car. And they expect that like the X70, it will attract tonnes of customers. According to Jutania Otomobil Sdn Bhd dealership, they have started receiving inquiries about the X50.
Proton X50 engine specs
The Geely Bin Yue is offered in two engine options - a 1.0-litre turbo mill churning 134 hp and 205 Nm, and a bigger 1.5-litre turbo unit making 174 hp and 255 Nm. As for Proton X50, Yang Jun, company's Engineering Chief, the compact SUV carries a high probability to be powered by the 1.5-litre powerplant.
Proton X50 features
Seeing Proton's pick on modern and high tech features, we expect the X50 to follow the same upgraded path. Here a few comfort and convenience features we think might accompany the X50 -
An 8-inch touchscreen display
Voice command function
Navigation, multimedia, & Bluetooth connectivity
Built-in e-SIM functionality
Dual-zone climate control with air quality management system
Powered seats
Selectable drive mode
Electronic parking mode
Six-speaker audio system
Leather upholstery
Electronic parking brake with hold function
Paddle shifters
That's all the update we have for now on the X50. We hope Proton soon reveals some official information and images of the car.
You might also be interested in